Daily Check-In – Self Discovery through images of Oregon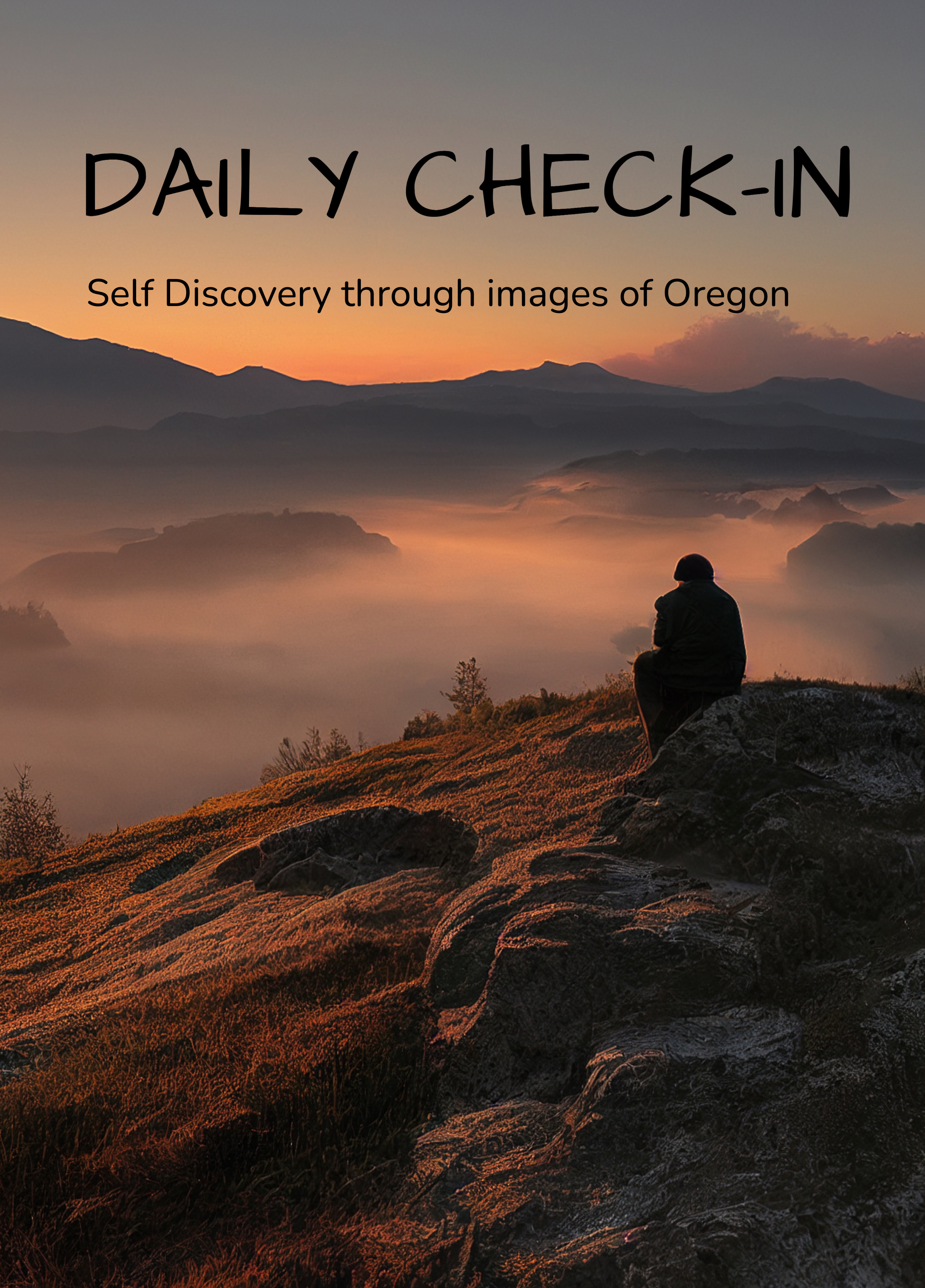 Unearth the kaleidoscope of your inner world with the lens of the sublime Oregon landscape in An Oregon-Inspired Reflective and Check-In Journal, an invitation for explorers of all ages to ignite self-reflection and personal growth.
Long-term Oregonian artist, Bill Posner, weaves his soulful creativity into this captivating project. His award-winning photographs and original masterpieces serve as your compass in this journey, offering gentle guidance and stirring inspiration on every page.
This interactive journal, more a cherished companion than a book, thoughtfully presents a variety of sections:
🖋️ Expressive Spaces: Pour out your thoughts, unfurl your dreams, and articulate your emotions in dedicated sections that await your personal touch. Area for writing and doodling
🎨 Colorful Creations: Give life to unique images designed by Bill Posner himself. Engage in a therapeutic dance of hues that invites relaxation and promotes mindfulness, use your coloring tools to express your shades of the day.
🌅 Daily Reflections: Reflect on your day, its highs and lows, its whispers and roars. Gain new insights as you navigate your journey and evaluate your progress. Rank the day with a simple mark.
🙏 Gratitude Groves: Cultivate an attitude of gratitude. Make a note of the small and large blessings that decorate your days, fostering positivity and contentment.
Your Journey Within is no daily commitment, but a comforting nudge to pause, ponder, and reconnect with the profound depths of your being. It's a welcoming sanctuary where you can leisurely delve into self-exploration and reflection.
Picture it as your personal retreat, a serene refuge where the untamed beauty of Oregon meets the uncharted territories of your soul. Here, you are given
the space to explore, the freedom to reflect, and the nurturing ground to grow.
The trail to self-discovery awaits. Begin your odyssey today!

After keeping journals of their adventures, the two Oregon kids are releasing their stories within fun interactive mystery books. With puzzles, riddles, coloring pages, word searches, mazes and activities The first in the series: The Mystery of the Abandoned Mine A...
read more