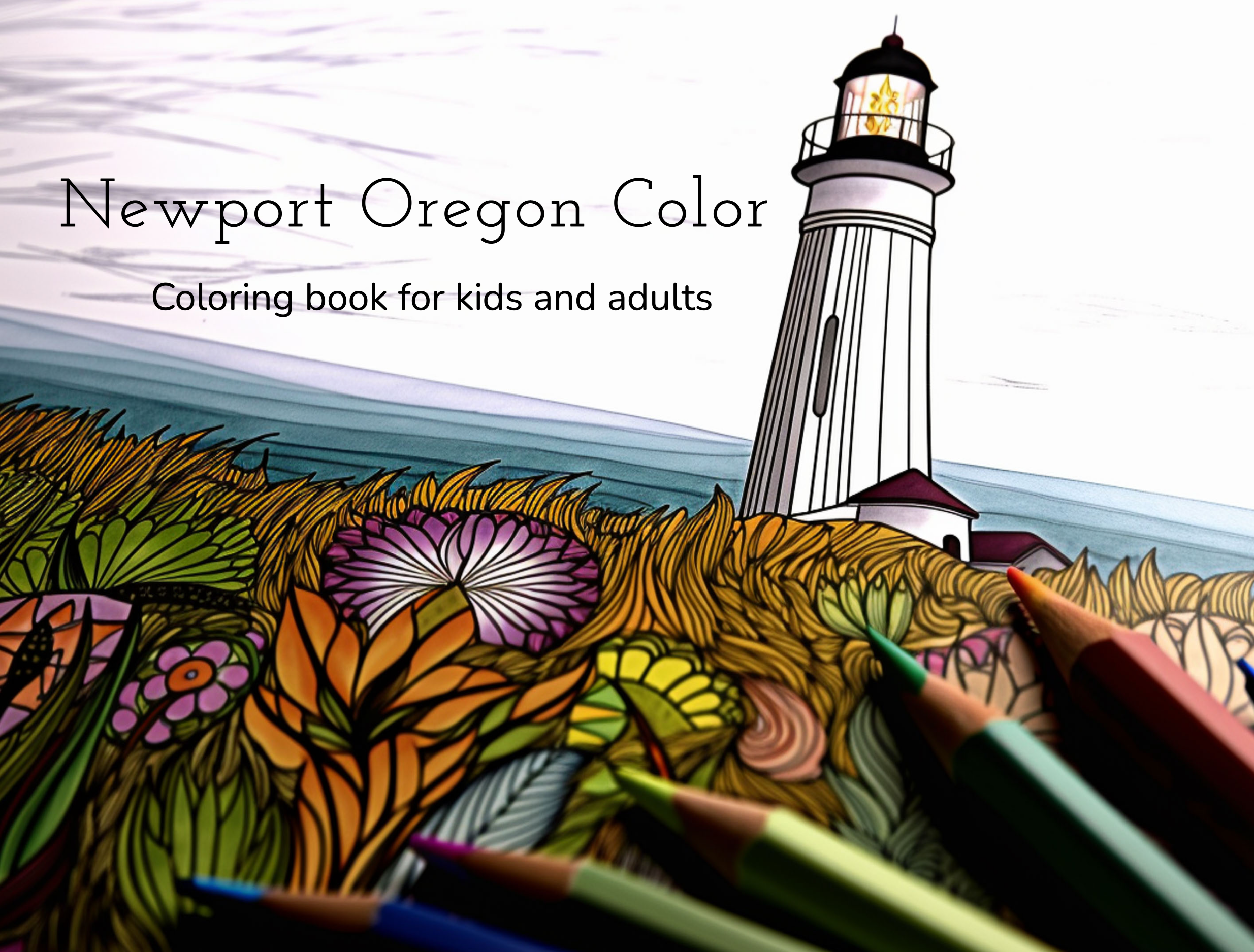 Discover the stunning beauty of Newport, Oregon through the eyes of renowned photographer Bill Posner. This coloring book features a collection of Posner's photographs of Newport, each transformed into a unique and engaging black and white lined art coloring page for adults and children alike.
From the rugged coastline and majestic lighthouses to the local wildlife and Commercial Fishing Industry, each page offers a glimpse into the unique character of this picturesque town with a stylized adaptation of Posner's orginal photographs. These coloring pages are sure to inspire creativity and relaxation.
Whether you're a seasoned artist or a coloring enthusiast, this book offers something for everyone. Immerse yourself in the natural beauty and small-town charm of Newport, Oregon adding your own unique style through the power of coloring.

After keeping journals of their adventures, the two Oregon kids are releasing their stories within fun interactive mystery books. With puzzles, riddles, coloring pages, word searches, mazes and activities The first in the series: The Mystery of the Abandoned Mine A...
read more